WE can get it done, together!
Western Equipment is committed to each community we do business in. We are proud sponsors of and contributors to many charitable organizations and events in the midwest. Our focus is to support the agricultural community and its organizations, such as 4H, FFA, County Fairs, Conservation Districts, etc.
If you are interested in requesting a contribution, donation, or sponsorship from us, fill out our Sponsorship Form.
---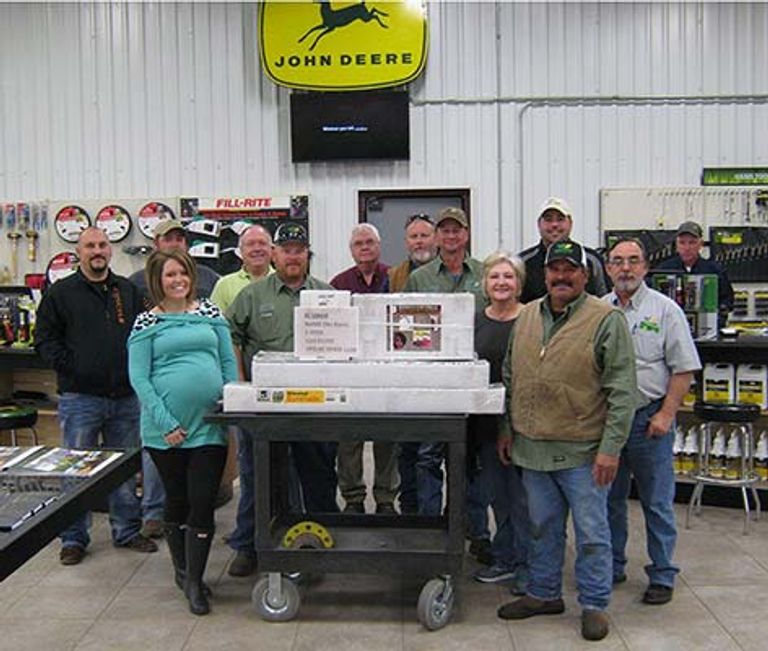 WE Sent Tractor Sunshades to Our Troops
WE sent tractor sunshades to our troops in Al Udeid, Qatar. The cabs of their tractors are all open station and they must work in full battle gear so they were baking in the sun. WE sent help from the WE Childress store!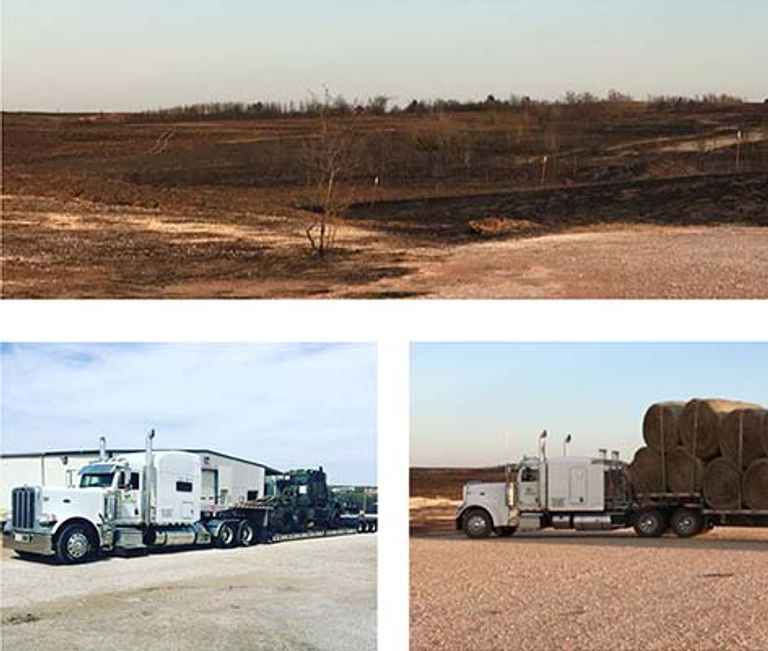 WE Helped Victims of the Dewey County Wildfires
Two WE semi's transported retired military trucks used to assist with the repair of Seiling's Fire Department's damaged tanker truck, as well as delivered donated hay to hundreds of fire victims.
---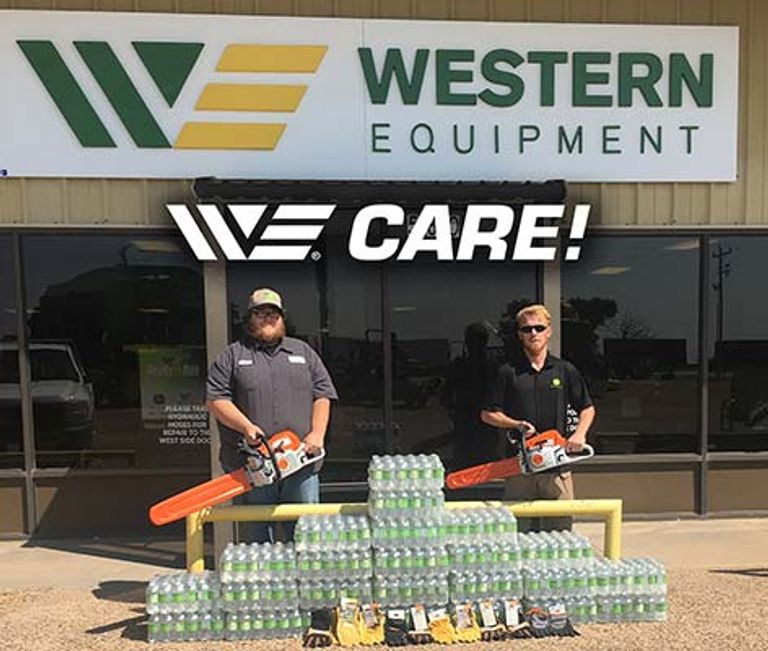 WE Sent Tools to Houston, TX in the Wake of Hurricane Harvey
WE are donating tools to help clean up and rebuild after Hurricane Harvey, because that's what WE do. Some of the WE team will be volunteering during the clean up phase.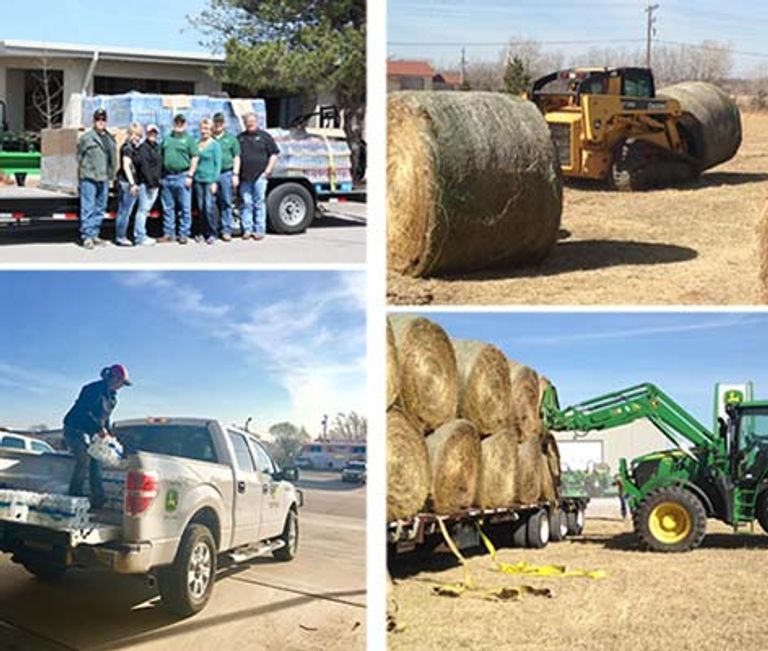 WE Sent Tractor Donations to Woodward, OK
WE have helped load and unload bales of hay for people in need. WE transported 2 truckloads and trailers of water and Gatorade to Woodward. We are thankful for all the support and donations from the community and WESTERN EQUIPMENT!
---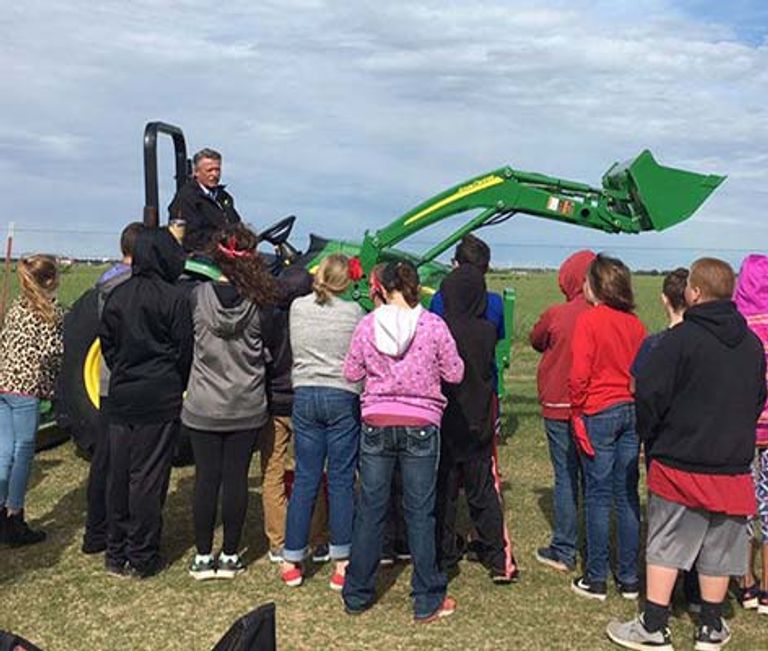 WE Volunteer
WE voluntarily teaches tractor safety to many schools throughout the year.